Playing golf game during the winter needs some level of courage. But today, with much cold weather golf gear in the market, you can boldly come out to play your golf game with snow everywhere without any form of timidity. In this article, we will be taking you through the best cold weather golf gear you need in playing your golf game all through the winter.
FootJoy WinterSof Gloves
Last update on 2023-03-23 / Affiliate links / Images from Amazon Product Advertising API
Every golfer needs the Footjoy's WinterSof Gloves during the late fall and winter months because these gloves give overall grip and warmth.
These gloves, in particular, are designed with a suede knit palm. This suede knit gives an exceptional form of grip in very cold weather. To keep the glove warm, a foam fleece material is used to cover the glove's whole sides and back. The FootJoy WinterSof glove has a Weather-Shield Cuff. This cuff helps to maintain the warmth trapped inside the glove for a longer period.
Under Armour Reactor Jacket
Under Armour Men's ColdGear Reactor Jacket, Black (001)/Steel, Medium
Packs easily into inside chest pocket
UA Storm technology repels water without sacrificing breathability
Windproof construction shields you from the elements
ColdGear Reactor intelligent insulation adapts to any activity for non stop comfort & total versatility
UA's exclusive MagZip closure clicks & holds together for easy, struggle free zipping
Last update on 2023-03-23 / Affiliate links / Images from Amazon Product Advertising API
Among all the clothing brands, the Under Armour cold weather golf gear is the best for a cold environment. The clothing line does not only keep you warm, but it also makes users free while wearing it. These features make the Reactor Jacket perfect for all golfers.
Under Armour company utilizes the Cold Gear Reactor Insulation to design the Reactor Jacket. This Cold Gear Reactor Insulation functions typically as a puffer to help maintain warmth in the Jacket. The insulation design also allows users to breathe in it comfortably and this reduces overheating—the Adidas Golf Cold Ready Jacket is another good jacket for a good golf game in cold weather.
Hand Warmers
XGUO Rechargeable Hand Warmer 5200mAh Double-Side Heating Electric Hand Warmers Portable PowerBank with LED Flashlight Winter Gift for Family Women Men Mom Father Friends -Silver
[ Safe and Warm in Winter ] - Keep hands toasty daylong, Green and Healthy heat transfer, Anti-scald, Explosion-proof, Radiation-free. High-tech aircraft-grade, aluminum and ABS material, Eco-friendly lithium-ion battery, safety protection technology
[ 3-in-One Design ] - Cobbles Electric hand warmer & USB Charger powerbank & LED Flashlight, can now bring you longer lasting warmth, provide more energy for your digital devices,and give you light when out in the dark
[ Adjustable Warmer ] - Three temperature mode optional, Low temp, Medium temp and High temp. You can choose the best one according your need. Temperature constant 107°F(42°C)/118°F(48)/131°F(55°C)
[ Ergonomic Design ] - Smooth edge and warms on both sides of the unit for better holding experience and transmitting heat to your hand and joint under a high efficiency. 5200mAh Lithium Batteries for reliable, long lasting warmth and rechargeable
[ Double Side Warming ] - Press the power switch and instantly release the warmth for you. Rapidly warm-up double sides in seconds. Good for raynauds arthritis sufferers for heat therapy needs
Last update on 2023-03-23 / Affiliate links / Images from Amazon Product Advertising API
The advancement in technology in Lithium-ion batteries has made life simpler and more comfortable. This hand warmer is designed with a Lithium-ion battery, making it easier to afford and more dependable to warm your hands during cold weather. The XGUO Hand Warmer seems to be the best. It has Double-Sided Heating, which paves the way to heat your hands quickly.
With the XGUO hand warmer product, you can adjust the hand warmer's temperature so that your hand will not be too hot or too cold. It can quickly heat up the hand warmer to your desired temperature (only temperature within its temperature range). The XGUO has a battery capacity of 5200mAh, which is sufficient to last for four to eight hours.
Fairway Golf Cart FadeSafe Enclosure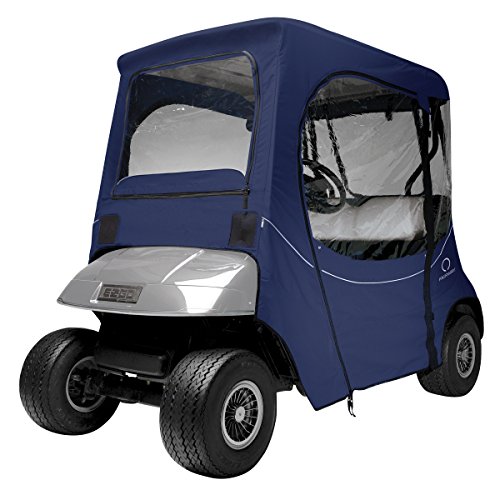 Classic Accessories Fairway Golf Cart FadeSafe Enclosure For E-Z-Go, Short Roof, Navy
Navy enclosure fits e-z-go two-person golf carts
Fade safe solution-dyed fabric significantly reduces Sun bleaching
Fits short Roof up to 59 inch
Windshield bumper access points
Zippered doors and panels adjust quickly
Fade Safe solution-dyed fabric significantly reduces sun bleaching
Full protection against weather and wind, Fits over roof and secures with hooks on bottom
Quick zip-off windshield stores in front pocket, Keeps golf cars clean and dry
Super-clear window material with heavy-duty polyester walls and top, Zippered doors and panels adjust quickly and easily to any weather condition
Doors can be rolled back or completely removed, Windshield bumper access points
Last update on 2023-03-23 / Affiliate links / Images from Amazon Product Advertising API
It is a very cold experience when you ride on an open golf cart while playing the golf game. When you ride on an opened golf cart, you will feel this chilly wind, but you can keep yourself warm and comfortable with the Classic Accessories Golf Cart Enclosure.
The Classic Golf Cart Enclosure is designed to contain an average of two persons. It uses four-sided fabric walls to cover the cart. These fabric walls help protect you from snow, wind, and rain from entering the golf cart cabin.
The Under Armour Cold Gear Infrared Pants absorbs and retain body heat. It is designed with the Stretch Engineered Waistband and Moisture Wicking Fabric to give the best comfort and warmth.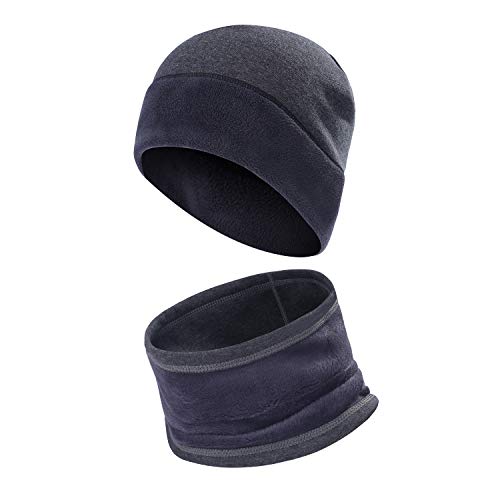 Neck Gaiter Warmer- Windproof and Elastic Fleece Cold Weather Face Scarf
WARMER NECK GAITER: Our neck gaiter uses thicken warmer fleece fabric, keep your nose and neck warmer, comfortable and soft, and keep you from the cold weather. you can wear this winter mask everywhere
HIGH QUALITY NECK WARMER: Worried that material is all over your other clothes? So we prepare this colorfast and not lint face scarf for you. and it is elastic, lightweight, non-irritating to the skin. That is why you are happy all day
ONE SIZE FITS MOST PEOPLE: 4-way stretch design makes both items fit any head and neck better than similar products on the market. Fit most men and women.it will keep original shape even you Wash many times
WINTER ACCORCIES: When you skiing, ice fishing, snowboarding, riding in winter, it will keep you warm. it works good for chilly weather. Also when you riding on toboggan in cold weather, you also can focus your attention on your sports
ONE SIZE FITS MOST PEOPLE: 4-way stretch design makes both items fit any head and neck better than similar products on the market. Good fit most men and women. It will keep original shape even you wash many times
Last update on 2023-03-23 / Affiliate links / Images from Amazon Product Advertising API
The essential part of the human body to keep warm in cold weather is your head, face, and neck. To kill three birds with a stone, you need Sunmeci Fleece Neck Gaiter! The winter wear does not just cover only keep your neck warm; it also fully covers your face like a face mask.
This material is made of Premium Thermal Material. It is a mixture of both neoprene and fleece. These components make the Neck gaiter functions waterproof and windproof, also allowing it to retain enough heat for warmth.
Last update on 2023-03-23 / Affiliate links / Images from Amazon Product Advertising API
Beanies are everywhere in the market, and they tend to look the same. But any golfer who wants to spend more time outside in the cold weather should consider the Adidas Golf Striped Beanie. It is the best beanie to keep you safe and warm in winter.
It is designed with an internal Soft Fleece Lining. It retains a significant amount of heat to keep you warm for a long time. A Knit Hem is added to the design to allow little adjustments when wearing it. This hem also has three different strip pattern that beautifies the beanie.
Last update on 2023-03-23 / Affiliate links / Images from Amazon Product Advertising API
Most times, a chill in the air makes a rather beautiful day just too cold. Sometimes the chill is felt mostly on the ears. The Hike valley thermal ear warmer is advised; because it is made up of a soft fleece-like material that provides the perfect comfort and stretch.  It's moisture-wicking effect wicks away sweat for a comfortable golf round. Despite its features, it is lightweight.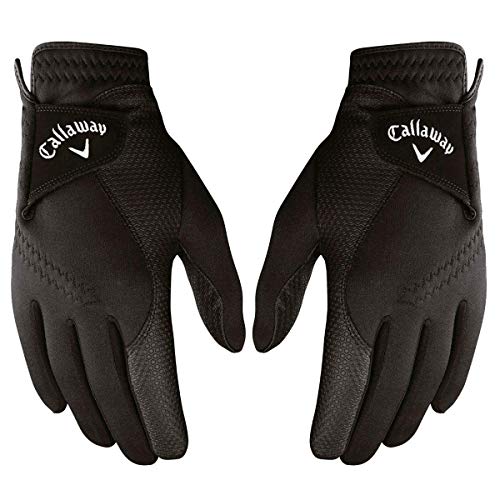 Last update on 2023-03-23 / Affiliate links / Images from Amazon Product Advertising API
The Callaway Thermal Grip Glove is perfect for cold weather. It is slightly different from that of Footjoy or Titleist. Callaway provided a firm grip with just the right amount of warmth. This Thermal Grip is possible because the glove is made of a Synthetic Leather Palm with a superior texture for better grip in cold and wet atmospheres. The warmth is possible by a Thermal Fleece Linen that is seen all through the entire inside of the gloves. The outer part is designed with an Opti-Shield Microfiber Outer that prevents wind and rain from entering the glove.
Other items
What other equipment do you need to make your golf game memorable during cold weather? Your shoes! During winter, the best shoes for this game include Skechers, Adidas Climaproof BOA Shoe, and Skechers Go Golf Waterproof Shoe. With these shoes, you are sure of experiencing the best, and they are designed to keep your feet warm and comfortable all through your sports activity. Winter sock also helps.
Best Cold Weather Golf Gear – Conclusion
Do you live in areas of colder climate/season? Listen! It is not late to start organizing yourself for cold weather golfing. Please don't feel you are too early or late for it. Start today to get all these golf gear in place. We hope this buying guide has helped you chose the best cold weather golf gear.