Golf has always attracted wealthy people to play the game. As the sport grows in popularity, professional golfers are being paid increasingly more. Many golfers have amassed a lot of money throughout their careers.
So how do professional golfers make their money?
Tournament winnings: Golfers earn some prize money when they are competitive enough to make the cut. Finishing the tournament earns golfers at least $25,000, while winning a PGA tournament can net a golfer a payday of $1.5 million.
Endorsement money: Brands will sign golfers to endorse golf equipment such as shoes, balls, clubs, and other related golf items. The endorsements range from sponsors on their hats, sleeves, and blazers to ads on T.V. or print.
We'll share with you the ten highest-paid golfers in the world today and tell you how much they're making.

10. Hideki Matsuyama: $15.4 million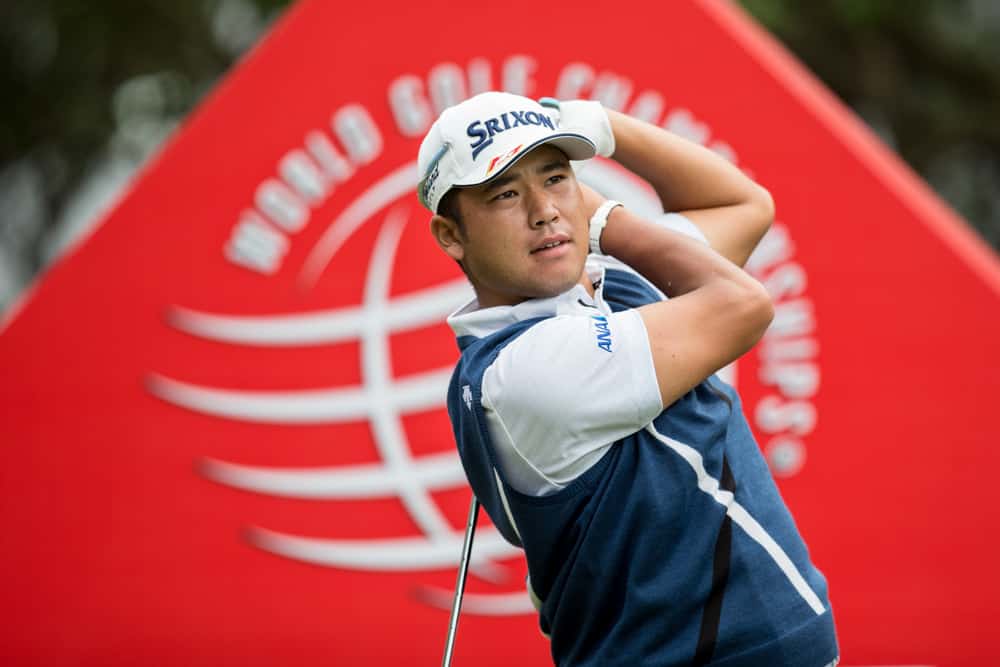 Prize money: $5.4 million
Off-course: $10 million
Hideki Matsuyama is making history, as he's the first Japanese male player to win a golf major back in April at the Masters. As a result, sponsorships came flooding in for Matsuyama. Despite his short career, he's already had eight top 10 finishes in major championships and 15 worldwide wins. After his win in April, he followed it up in August at the Olympic Games with a tie for third place.
Due to his global popularity, especially in Japan, Hideki Matsuyama has earned more off the course than many other golfers who are ahead of him on this list. He has signed a few lucrative endorsements deals with companies such as Oakley, Nomura Financial, and Lexus, which will net him $10 million in endorsements this year.
9. Jon Rahm: $16.9 million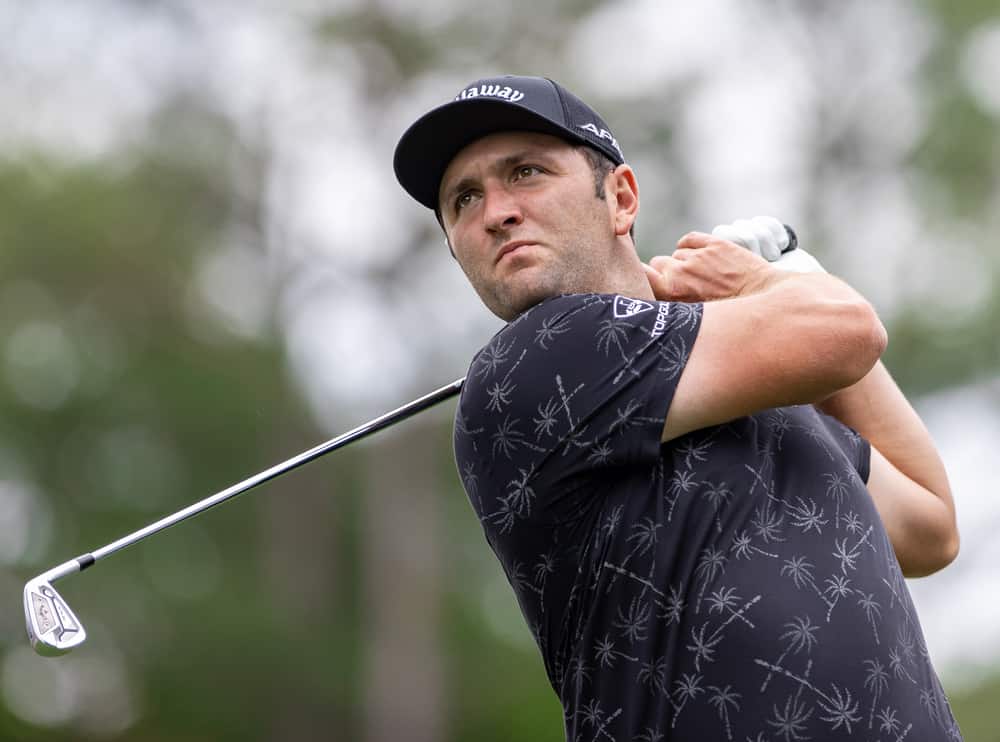 Prize money: $10.9 million
Off-course: $6 million
The Spaniard Jon Rahm had made news recently when he switched his clubs from TaylorMade to Callaway in 2021 based on the new multi-year deal with Callaway. In 2021, Rahm became the first-ever Spanish male golfer to win the U.S Open. Thus, this shows how golf is turning into a global sport. For the 2020-21 PGA Tour, Jon Rahm won the PGA Player of the Year for his impressive year.
Jon Rahm recently signed a multi-year deal with Callaway. As of now, he's the 2nd ranked player in the World. His other well-known sponsors include Blue Yonder and Cuater.
8. Xander Schauffele: $17.3 million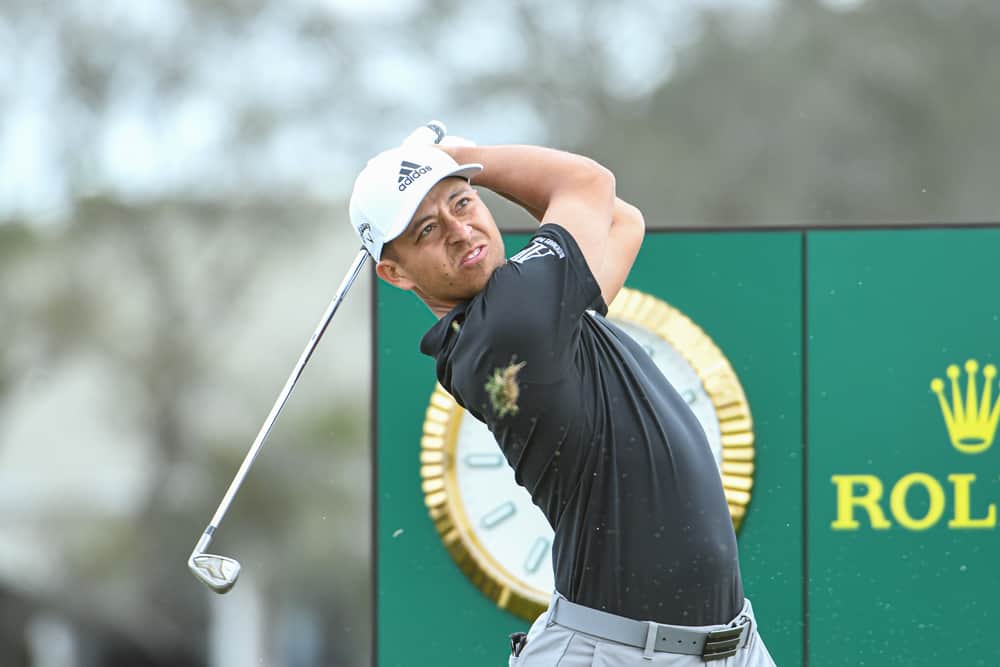 Prize money: $10.3 million
Off-course: $7 million
The young sensation, Xander Schauffele is having quite the past few years. In 2019, he earned $5 million for finishing second in the FedEx Cup in San Diego. Last year, he earned $4.5 million for tying second place. One of his best performances came in the 2020 Summer Olympics, where he took home the gold medal and represented the U.S. He doesn't quite have the impressive wins as some of the others, but he's trending upwards at a young age. Currently, he has six professional wins and ranks #4 in the World.
For only being 27 years old, Xander Schauffele has made quite the fortune. Currently, he's the World's 5th ranked golfer. That's helped him land big-name sponsors such as Aon, Callaway, Adidas, and Hyland.
7. Bryson DeChambeau: $17.9 million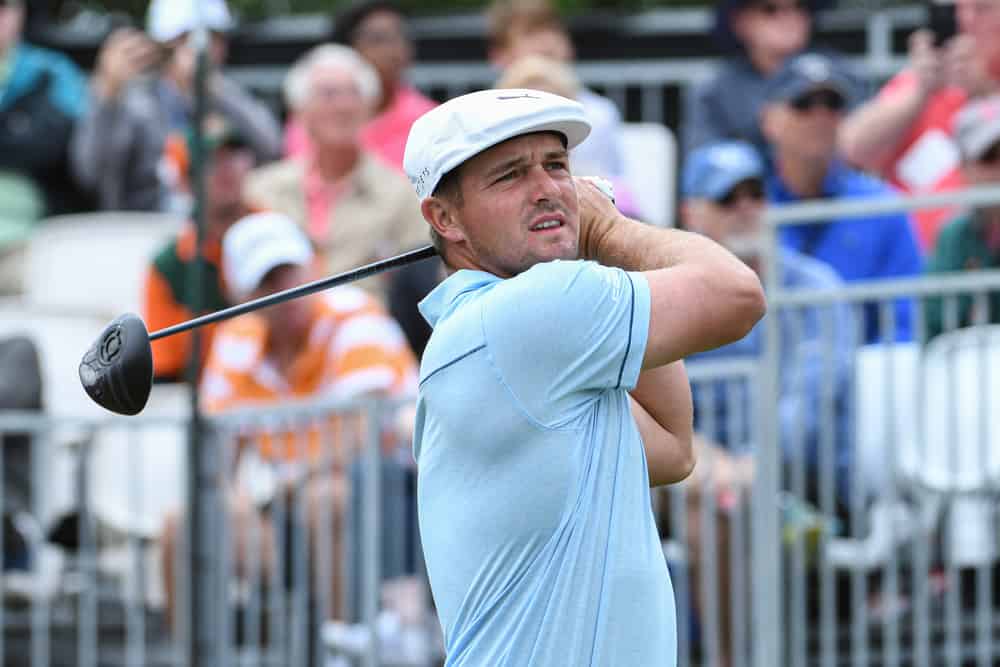 Prize money: $8.9 million
Off-course: $9 million
Bryson DeChambeau has been a controversial figure in golf. He's had a public feud with Brooks Koepka, a hulking physique and an analytical approach to his play.
Bryson DeChambeau has quite the list of big names as sponsors. That's how he's able to make a list as being one of the highest-paid golfers in the World. The most notable sponsors are NetJets, Bridgestone Golf, Bose, Rolex, Bentley, Rocket Mortgage Draft Kings, and Cobra Golf.
6. Justin Thomas: $20.3 million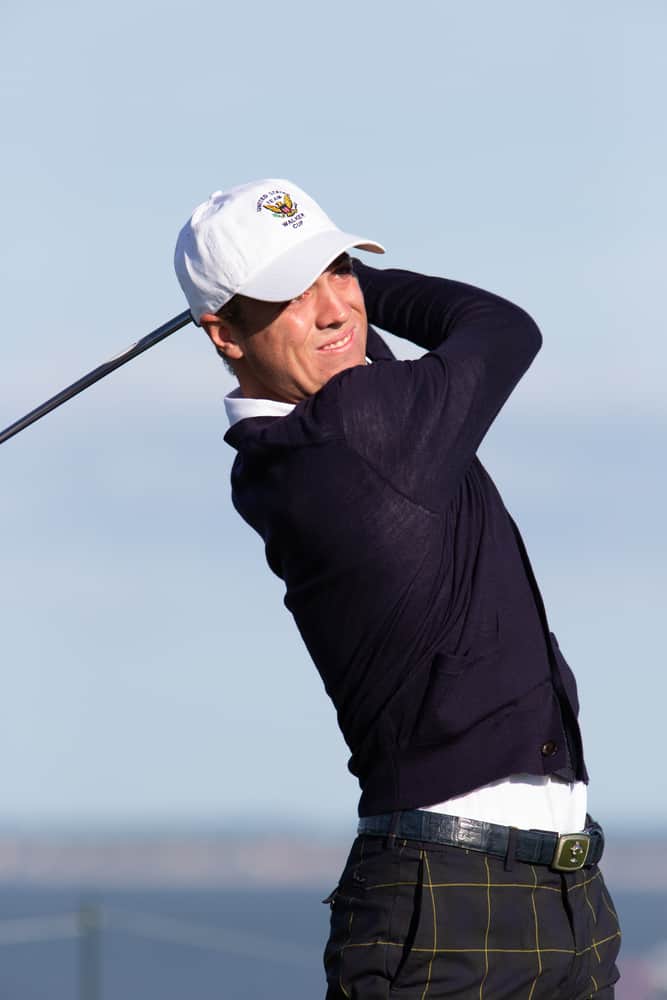 Prize money: $13.3 million
Off-course: $7 million
Justin Thomas is a Kentucky native who currently ranks #2 in the World. At under 30 years old, he already has had a legendary career, winning 14 PGA Tours. Thomas is the former #1 rank from 2017 to 2018, where he had a breakout year. In that span, he won five PGA Tour events. That culminated in his only major championship, which was the PGA Championship.
Justin Thomas has quite the grand list of sponsorships. His partnerships include Barclays, Exxon Mobil, KPMG, Callaway, Rolex, FootJoy, Woodford Reserve, Workday, Amgen, and Citi bank. Even when Thomas made some negative comments towards the LGBTQ community, Citi decided to keep the sponsorship with Justin.
5. Jordan Spieth: $29.6 million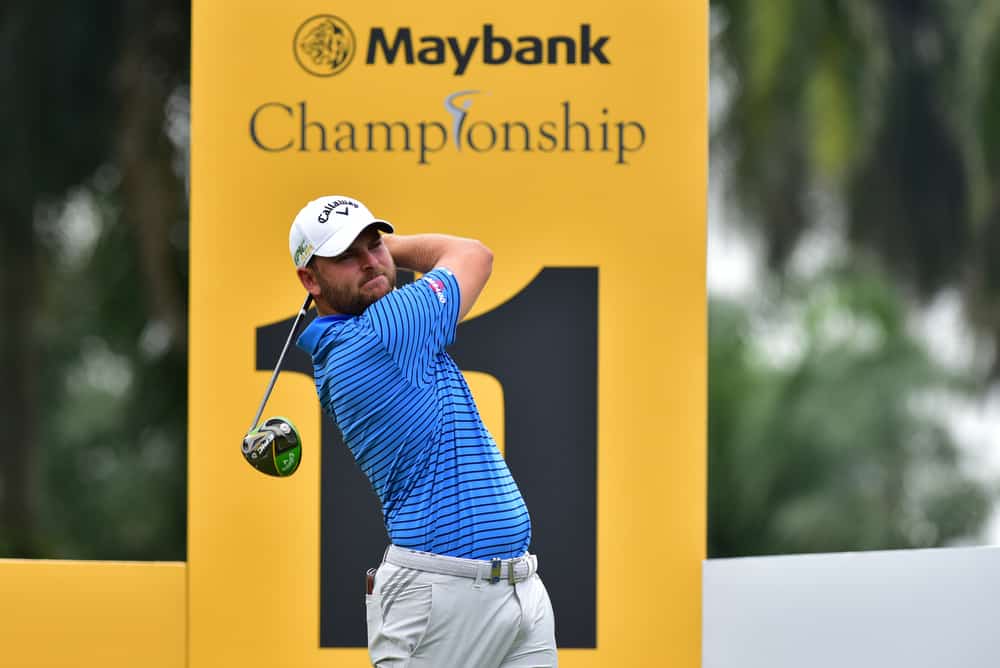 Prize money: $4.6 million
Off-course: $25 million
Spieth has made an excellent rebound this year by winning his first tournament since 2017 at the Valero Texas Open. Following his victory, he had a third-place finish at the Masters. Later in the year, at the Open Championship, Spieth finished runner-up. Spieth has had one of the most impressive careers among the active players, with three major championships and 15 professional wins.
Currently, the primary sponsors for Jordan Spieth are Rolex and Under Armour. Also, he's a brand ambassador of Coca-Cola. He's already signed other deals: NetJets, Superstroke., Rolex, Perfect Sense, Titleist, and AT&T.
4. Rory Mcllroy: $32.8 million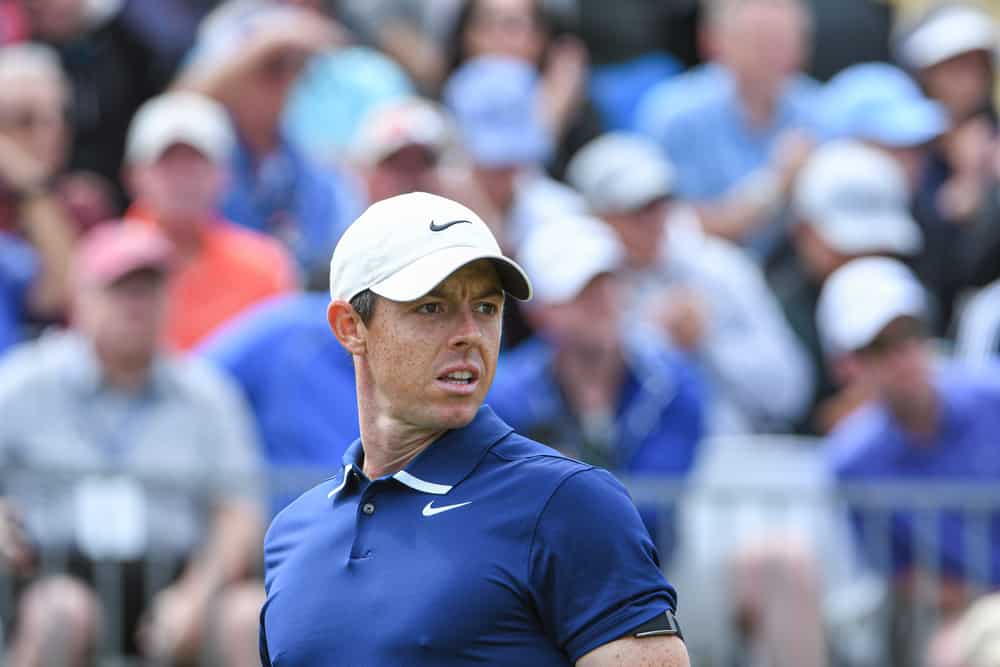 Prize money: $4.8 million
Off-course: $28 million
Rory Mcllroy is a phenom golfer from Northern Ireland and is famous for having one of the longest reigns of being on top of the Office World Golf Rankings. In fact, he's spent well over 100 weeks as rank #1. He's a four-time major winner making him one of the most decorated golfers of all time.
In 2021, Mcllroy held the 54-hole lead while playing at the Abu Dhabi HSBC Championship before finishing third. In May, he won the Wells Fargo Championship, making it his 19th PGA Tour victory win. And in August, Mcllroy ended up in third place at the Olympic Games.
It's been reported that Rory Mcllroy has recently signed a gigantic deal with Nike worth about $210 million for over ten years. In addition, Mcllroy has a plethora of corporate sponsors such as the watchmaker Audemars Piguet, Santander bank, the sunglasses brand Oakley, a Dubai-based hotel group Jumeirah and the golf equipment manufacturer Titleist. It's reported that he's also signed contracts with Omega, Bose, and Upper Deck recently.
3. Dustin Johnson: $40.8 million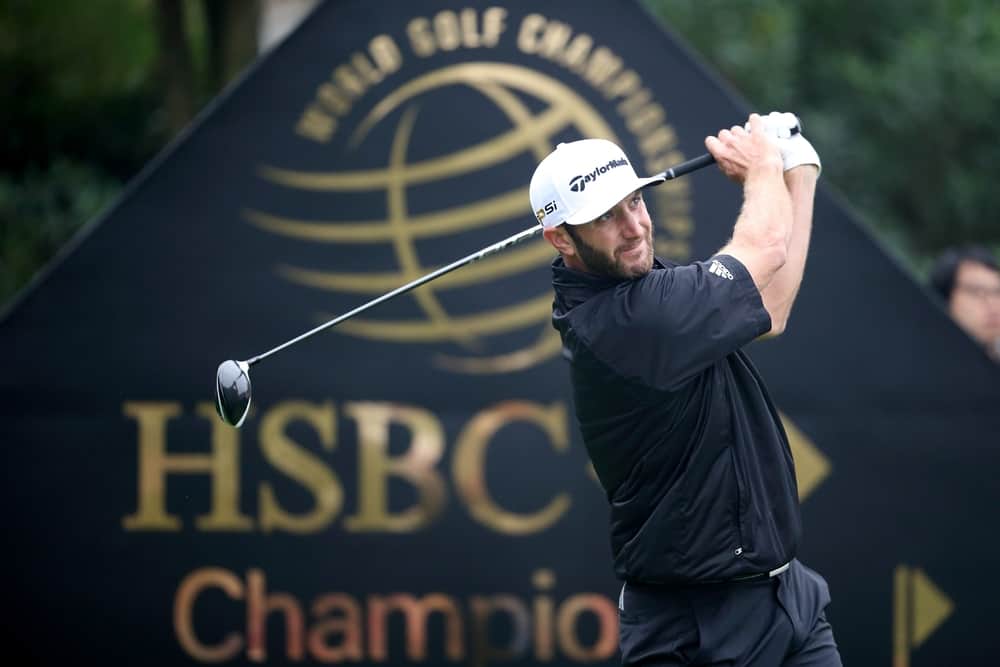 Prize money: $24.8 million
Off-course: $16 million
Dustin Johnson is leading the rankings and has had plenty of impressive performances, which has garnered him a huge sum of prize money. He's won a total of two majors in his career: the 2016 U.S. Open and the 2020 Masters Tournament.
In September of 2020, he's scored the largest payday of his golfing career. He earned $15 million for winning the FedEx Cup and the Tour Championship. In addition, he's had some close finishes. Johnson has previously tied for second at the 2015 U.S. Open and the 2011 Open Championship. Also, he's won six World Golf Championships, with only Tiger Woods winning more. Dustin Johnson has an impressive list of sponsors, including Adidas, Hublot, BodyArmour, RBC, TaylorMade, Perfect Practice, and NetJets.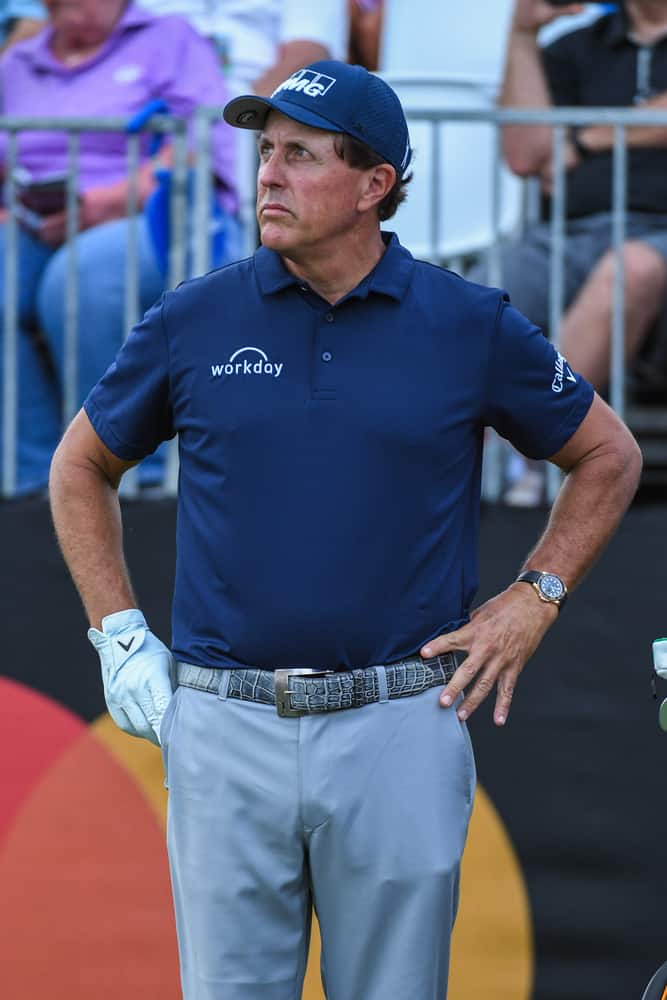 Prize money: $4.1 million
Off-course: $42 million
Despite being 52 years old, the Lefty is still regarded as one of the best golfers today. Like Tiger Woods, he is one of the most decorated golfers in the sport. He's won a total of five major tournaments. Mickelson has won the Masters Tournament three times, the PGA Championship two times, and the Open Championship once. In total, he's won 10 European Tour victories and 44 PGA Tour victories.
His last win was the 2021 PGA championship, which netted him an impressive $2.16 million. The PGA tour purse was the most in his illustrious golf career. Mickelson has valuable partnerships with brands such as VisaJet, Amstel Light, Workday, Garyhawk Golf Club, Melin, Callaway, KPMG, Rolex, Mizzen, and Main.
1. Tiger Woods: $62.2 million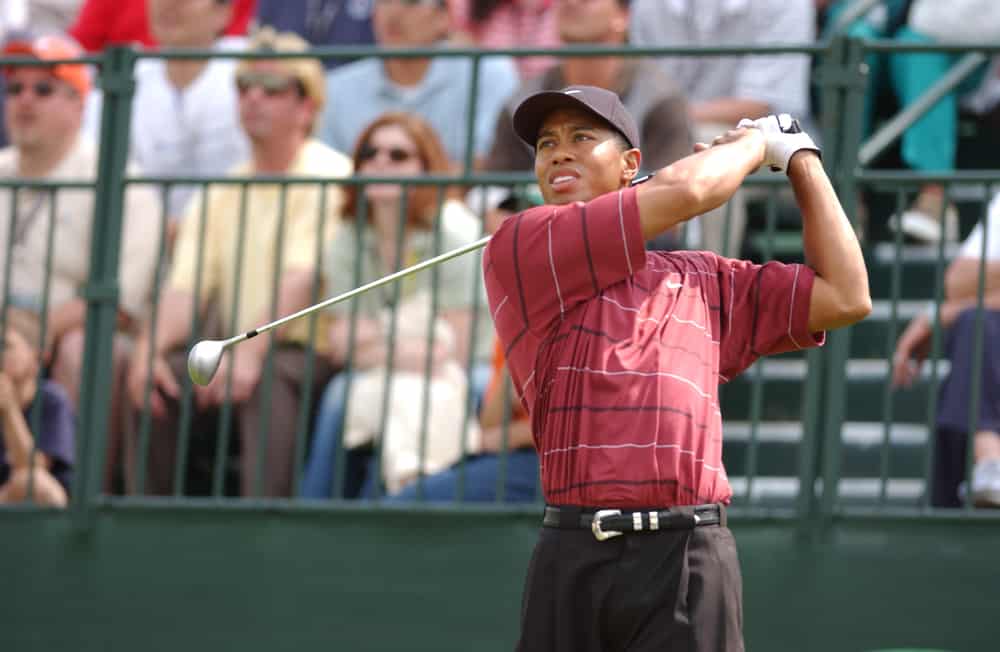 Prize money: $191,000
Off-course: $62 million
Unfortunately, the golf legend Tiger Woods suffered multiple leg fractures from a gruesome car accident in February, which has sidelined him from any action on the course this year. In fact, Tiger Woods hasn't played in a professional tournament since November of 2020. He hasn't even placed within the top-30 finish on tour since January of 2020 in the Farmers Insurance Open.
Over the last year, he's only earned $191,000 from prize money. But Woods is an all-time talent and still is the biggest draw in golf. That's why he earns an extra $62.2 million from endorsements alone. Tiger Woods has ongoing endorsements from plenty of big brands such as Monster Energy, Bridgestone, TaylorMade, and Nike.