Many golfers tend to focus on the golf club as their primary concern when it comes to finding the right golf equipment. Just like any sport, you need to ensure every piece of equipment functions to help you perform at your absolute best. With the sport of golf, there are plenty of different golf balls that suit different playing styles to help you maximize your performance on the course. The only problem is that golf balls aren't necessarily cheap. Some golf balls can cost you $40 to $50 for a simple premium set of dozen. We've compiled our list of best value golf balls that are fairly inexpensive but without compromising in excellent quality.
5 Best Value Golf Balls
Top Rated
Callaway Golf Supersoft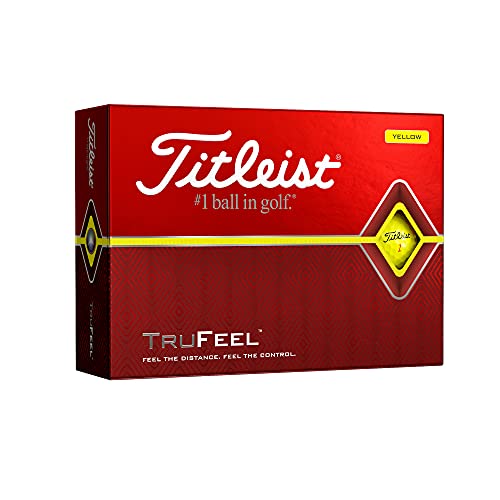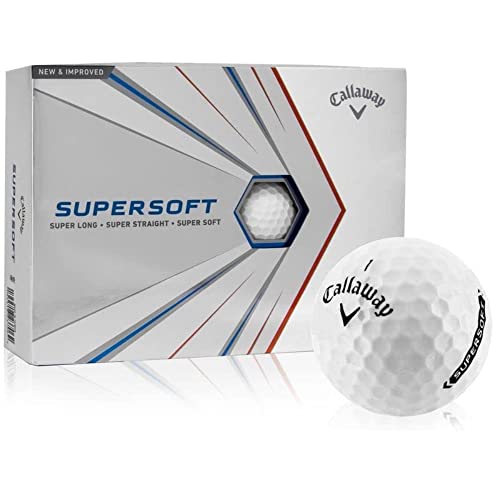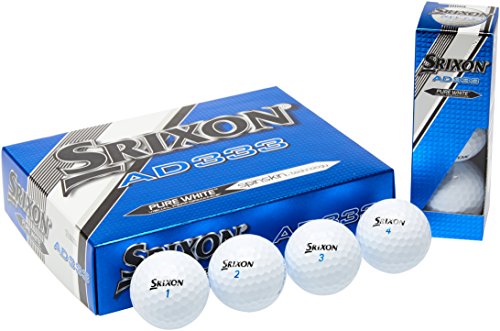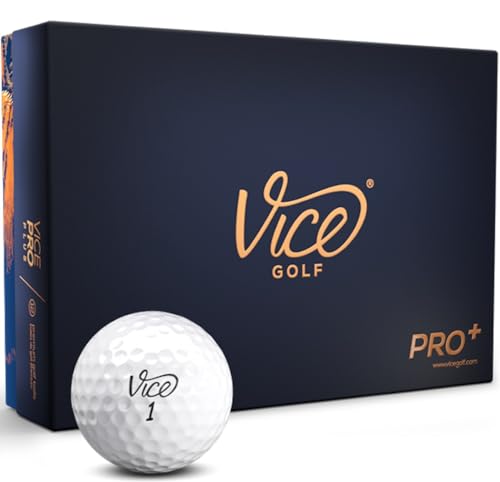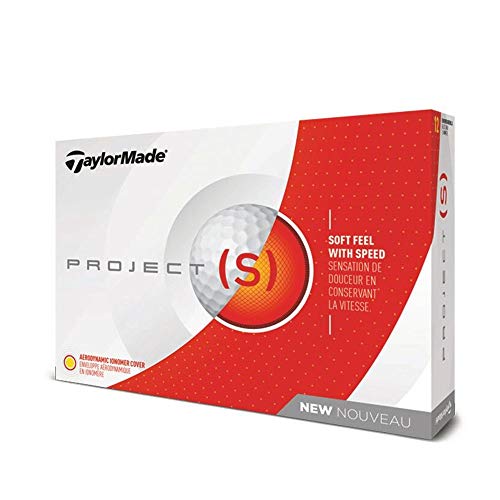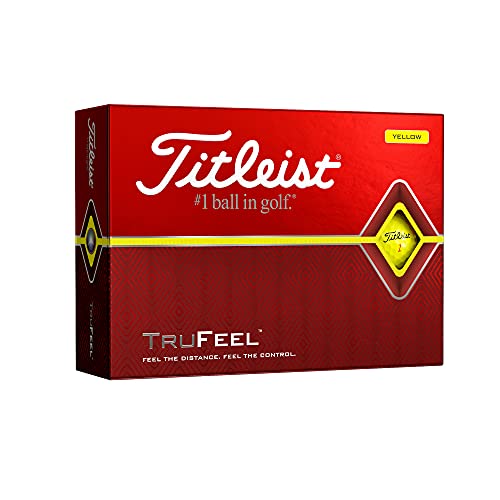 Top Rated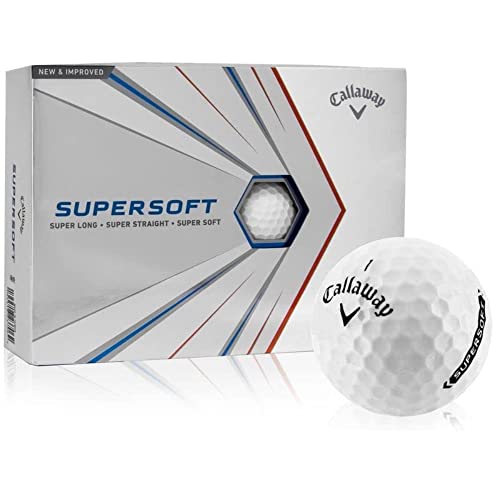 Best Value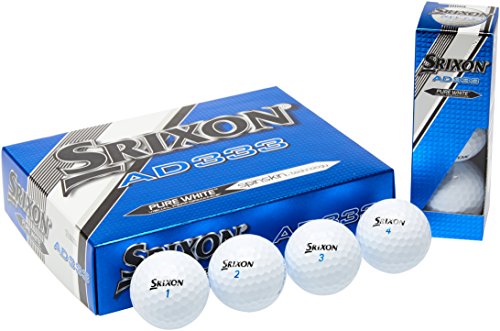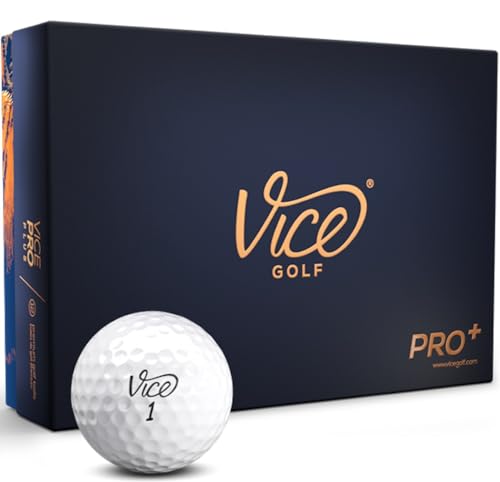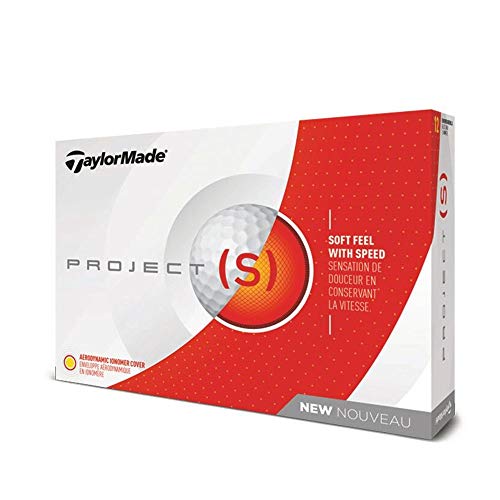 Last update on 2023-12-03 / Affiliate links / Images from Amazon Product Advertising API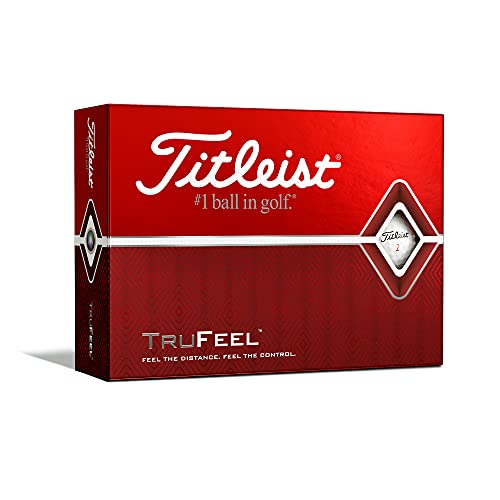 Last update on 2023-12-03 / Affiliate links / Images from Amazon Product Advertising API
The Titleist DT Trusoft is by far one of the softest balls compared to other balls in the market. This golf ball will provide new extensive-distance through the spin and has a short match feature for stopping control. It offers a new TruFlex cover that provides a soft feel explicitly designed for putting and better ball control. DT TruSoft has dimples designed for aerodynamics to improve spin and distance during flight. This ball infuses softness, speed, and spin by blending a low-compression fast core. It should be worth mentioning that TrueSoft isn't a high-performance ball, but rather an affordable golf ball with incredible shot versatility.
Sale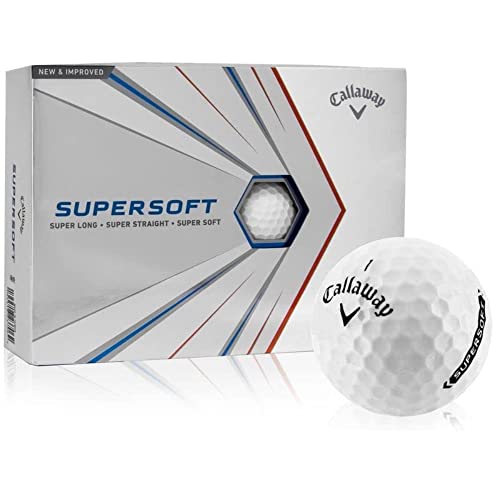 Callaway Golf Supersoft Golf Balls (White ),12 pack, Prior Generation
The Callaway super soft is a long, straight distance ball that's incredibly soft
An ultra low compression core promotes fast ball speed and increased accuracy
New Low Drag HEX Aerodynamics are optimized to reduce drag and enhance lift for longer carry and longer distance
A new softer Trigonometry cover formulation has a low compression for enhanced feel and increased greenside control
Last update on 2023-12-03 / Affiliate links / Images from Amazon Product Advertising API
Callaway golf supersoft balls are the ideal balls for beginners due to its extreme ease of use. Due to its ultra low-compression core, the Callaway ball promotes low spin for a more extended period and straighter flight shots. This ball goes against much of conventional ball designs and provides much more modern and high-tech features. For beginners or golfers with slower to average swing speeds, the Callaway Supersoft golf ball delivers a longer and straighter shot helping you feel what professional golfers feel when playing. This low compression means that any swing speed can cause the ball to compress and take advantage of the rebound to generate more speed. Callaway is an excellent option for putting due to its softness, transferring maximum energy from minimal swings. And it's surlyn cover ensures phenomenal durability to handle hard swings.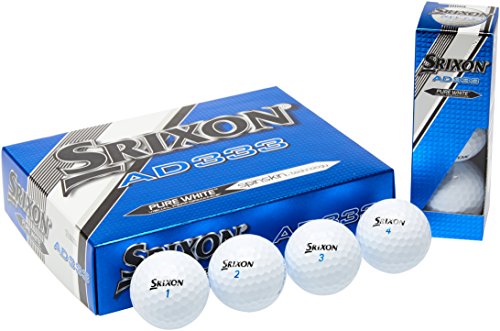 Last update on 2023-12-03 / Affiliate links / Images from Amazon Product Advertising API
The Srixon AD333 golf ball is an affordable, top-quality ball designed explicitly with superior long game performance. Its ball speed is much more competitive than rival many premium balls and has a low spin to increase carry distance. This ball has an active layer core that starts extraordinarily soft and adds more firm layers on top to generate more speed but maintain a low spin. It's also designed with a speed dimple pattern to reduce the drag during hangtime for a fast and long-distance ball flight. On its exterior cover, it has a new urethane coating using their spin skin technology to generate friction during impact for better spin control.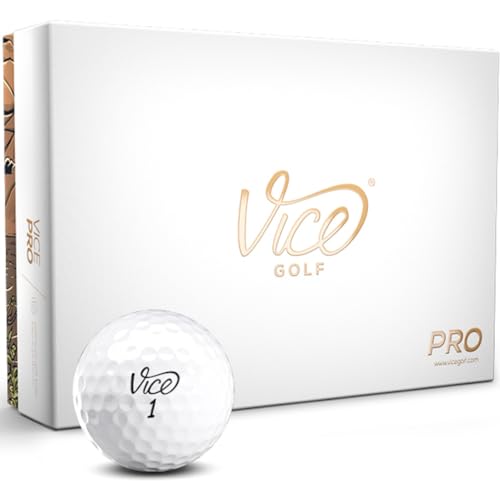 Vice Golf Pro Golf Balls, White
3 piece cast urethane cover
318 large dimple design for stable trajectory
High energy speed core for increased ball speed
2019 Vice Pro White
Last update on 2023-12-03 / Affiliate links / Images from Amazon Product Advertising API
The German brand called Vice can sell low priced golf balls by selling its balls directly to consumers instead of paying for lucrative tour endorsements. Vice Pro is a three-piece ball with an extra soft exterior and low-compression core that provides a very responsive feel. Additionally, it has a 318 large dimple design to enhance a straighter, longer and more stable flight. For more advanced players, they should consider the Pro Plus to handle players with higher swing speeds. Vice Pro features S2TG technology for their urethane cover to help with putting and maximize short-game spin.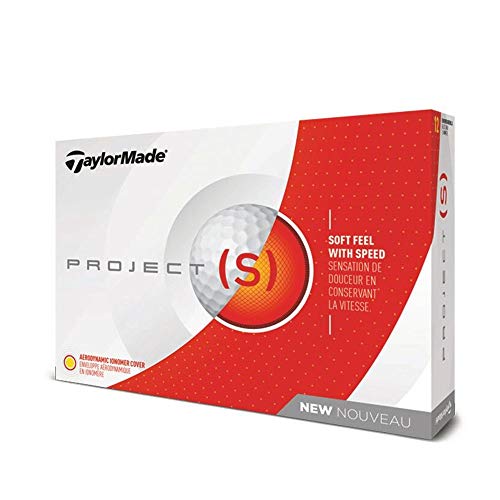 Last update on 2023-12-03 / Affiliate links / Images from Amazon Product Advertising API
The TaylorMade Project golf balls are specially made for golfers who are budget conscious but still want an incredible softball for their playing needs. Thanks to its dual-distance core, which lowers the compression, it can keep a high ball speed and provide a low driver spin. It also has an ionomer cover to increase ball control and feel. TaylorMade is designed with a high-lift 342LDP dimple pattern to lower drag during ball flight to add distance and straighter shots.
What Determines an Excellent Golf Ball?
Durability
It's also essential to buy extremely durable golf balls. Even if the shots are cheap, it's not worth buying if it'll be worn out after a weekend of swings. Keep in mind that the longer each ball will last you, the less you're paying in the long run. If you notice that there are gashes or cuts on your shot, it will decrease your in-game performance. Thus, you'll have to start looking for new balls. When buying best value golf balls, try to find ones that have cores made of polymers instead of rubber. Polymers are much more durable and consistent than liquid centers or rubbers. These balls can withstand repeated quick strikes without losing their resilience or changing shapes.
Construction
The construction of a golf ball is exceptionally crucial to how the ball will make contact with a ball during its swing. Golf ball manufacturers are continuously looking to make technological advancements to the ball. There are five different types of construction, which are the one-piece, two-piece, three-piece, four-piece, and five-piece golf balls.
One-piece
One-piece are the cheapest types of golf balls and the most basic of them all. It's designed for beginner golf players and primarily for driving ranges. It's rarely used as an actual in-game ball due to its minimal performance abilities. It's made from solid Surlyn with dimples molded in. Although it's durable and soft, it doesn't give you any distance.
Two-piece
A two-piece golf ball includes a solid core that contains resin or high-energy acrylate and has an exterior blended cover giving them more distance than the one-piece. The cover is made from Surlyn for a firmer feel to produce further range, but less control. These are very durable with excellent roll distance. This golf ball is the most common for golfers.
Three-piece
Three-piece golf balls use a liquid core or include solid rubber followed with a molder cover made from durable Urethane or Surlyn material. The advantage of three-piece golf balls is that they offer more control over their ball flight. It's also much softer and provides more spin. Additional layers on a ball mean that there is greater spin-separation created for better customization.
Four-piece
All layers of the four-piece ball work in conjunction to provide the softest and longest hitting golf ball. The inner core incorporates a reliable rubber center made for explosive distance. The middle cover adds an extra layer to boost the driver's distance while also adding mid iron spin. Lastly, it's outer cover contains between 300 to 400 dimples giving the ball an incredibly soft feel.
Five-piece
Five-piece balls are extremely rare. However, they can provide fantastic performance benefits and further adds to the spin separation. These balls provide the highest tour-level type of performance to golfers. A five-piece golf ball includes three mantle layers, a soft urethane cover, and a high-speed core.
Compression
Compression means the amount of pressure the material will put on the ball. This occurs when your ball squishes against the club's face when it makes contact during your swing. The club propels the nut forward by compressing the ball and interacting with its core. Golf balls that have lower compression create more distance and are generally softer. But golf balls with higher compression are suitable for players with fast swings because they give you more control and flexibility. Most golf balls range from 50 to 100 in compression. The core of the ball and the swing speed directly affect the compression.
Low compression golf balls have softer cores meaning that you don't have to swing hard to activate its core. These golf balls help to maximize the distance and performance for senior golfers or players with slower swing speeds. The Callaway Super Soft mentioned in this review is an excellent example of a low compression golf ball. A medium compression is an in-between option designed for average swing speed. Lastly, high compression balls have hard cores and are intended for players with high swing speeds or more advanced players.
Spin
Don't underestimate the amount of spin that you get from each ball. This likely has to do with its overall feel and responsiveness. The spin directly affects the landing position of the golf ball. There are three types of spins, which are lower spin, medium spin, and high spin.
Lower spins are ideal for putting or when you're closer to the hole. This type of spins helps to give you much more precision. Low spins mean that they don't spin much on the ground and won't travel very far in the air. Medium spin is a level above low spins, meaning they have a fair distance and airspeed. They offer a decent spin on the ground and overall are very suitable for general players. High spins are ideal for hitting balls far. Therefore you can expect great hangtime, airspeed, and distance. For players that experience drawbacks or hit the ball right to left, high spin balls would be ideal for you. Knowing when to use certain balls and which balls best suit you will drastically improve your in-game performance.
Price
Price is a huge factor when it comes to the type of golf ball that you purchase. A high-quality golf ball can last you as long as five years, so paying for durable one's matter. But, golf balls are easily lost in the fairway, in the water, or even around the house. It's always handy to have several dozen golf balls lying around, especially if you play frequently. Over time, these costs for golf balls can add up.
It's best to test out different brands to see their design and construction type to get a feel for which ones work best for you before buying in bulk. Get a gauge for which characteristics make the golf ball perform well for you, and then find affordable alternatives with those characteristics in mind. Golf balls can vary in price from $10 to $15 per dozen to over $50 per dozen.
Final Thoughts – What's Our Top Pick?
So you may be wondering, what's our top pick for best value golf balls? We believe the Srixon AD333 is the best option for all types of players, whether you're a beginner or seasoned golfer. Their blend of cutting edge technology with performance-enhancing features makes this ball a can't miss. This ball consists of low compression ECG to provide exceptional distance and better greenside control. Most balls are designed for either a better long game or short game. However, the wide appeal of this ball makes this the best option. Since it has an impressively short and long game, you won't have to worry about switching balls every round. Make sure to follow our buying guide, so you are aware of which features are suited for your playing style.
Best Value Golf Balls | Our Top 5 Picks | AllGolfReviews.com
It's inviable at some point you will lose a golf ball, replacing these can be expensive. That's why we've created the best value golf balls buying guide.
Product In-Stock: https://schema.org/InStock