Bridgestone Golf balls are world-renowned for their performance and durability. Tire company Bridgestone started making golf balls in 1935 with the intention of providing superior performance alternatives to traditional rubber balls.
Today, Bridgestone Golf Balls offer consistent and accurate flight, even in windy conditions. With a long history of innovation, Bridgestone Golf Balls continue to lead the pack in terms of quality and performance.
Why Does Bridgestone Make Golf Balls? There are a few reasons.
There are a few reasons. Firstly, Bridgestone is one of the largest tire manufacturers in the world, so it makes sense that they would want to expand their product line. With tires being a rubber product and that also is one of the key components in golf balls it makes sense that progression would sway this way.
This combined with Bridgestones owner at the time (Shojiro Ishibashi) who liked to play golf, made this a natural and convenient way to broaden their product line.
Finally, Bridgestone has always been a brand that focuses on quality and innovation, and making golf balls is just one way that the company demonstrates its commitment to excellence.
Are Bridgestone Golf Balls Good?
Are Bridgestone golf balls good? Yes, they are some of the best on the market. Bridgestone has a long history of innovation in the golf ball industry, and their products continue to set the standard for quality and durability. They are also reasonably priced compared to other top brands.
Which Bridgestone ball is like Pro V1?
Bridgestone has announced the release of its new Tour B XS ball, designed to provide the feel and performance of a Pro V1. The ball is available in both white and yellow, and is already being used by some of the top professional golfers on tour. So if you're looking for a ball that provides similar performance to the Pro V1, the Bridgestone Tour B XS is a great option.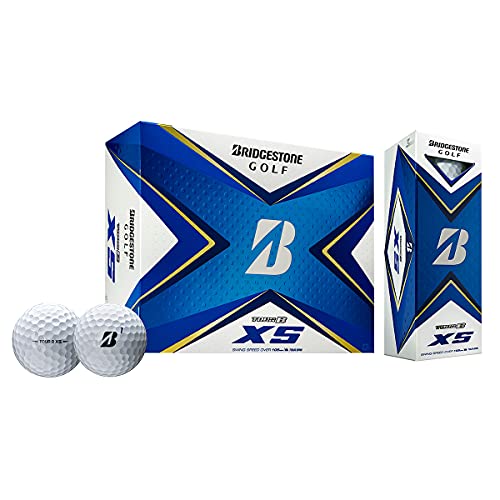 Bridgestone Golf 2020 Tour B XS White
TOUR B FAMILY OF GOLF BALLS is the TOUR BALL REINVENTED
PROPRIETARY REACTIV urethane cover is transformational technology that improves the performance of every shot
REACTIV COVER reacts based on the force of impact, delivering INCREASED DISTANCE off the tee and IMPROVED SPIN & CONTROL around the green
Dual Dimple technology provides efficient trajectory and reduced drag through enhanced aerodynamics
The TOUR B XS offers SOFTER FEEL & MAXIMUM SPIN for increased control on approach shots and pitches that stop on a dime.Bridgestone Golf is the #1 Ball Fitter in Golf: THE TOUR B XS is designed for golfers with swing speeds OVER 105MPH who want MORE SPIN & CONTROL and DISTANCE.TIGER WOODS assisted in the development of this ball and plays it in professional competition.2020 Golf Digest Hot List Gold *****.Made in the USA
Last update on 2023-11-29 / Affiliate links / Images from Amazon Product Advertising API
What Bridgestone golf ball is best for seniors?
There are so many golf balls on the market these days that it can be hard to decide which one is best for you. If you're a senior golfer, the Bridgestone E6 golf ball may be a good option. This ball is designed to improve spin and provide a firmer core for longer shots. It also plays well in a variety of conditions, making it a versatile option for any golfer.
Sale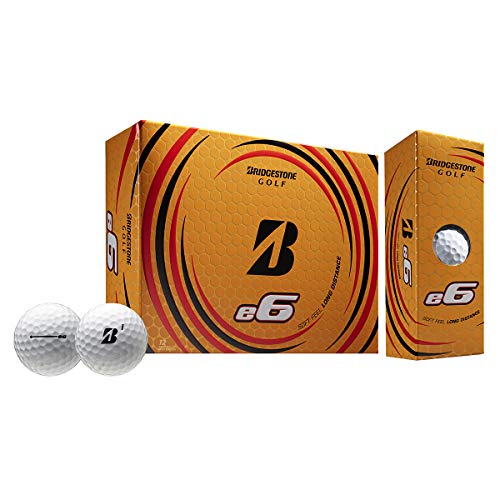 BRIDGESTONE 2021 e6 Golf Balls (One Dozen), White
NEW! e6 is the SOFT FEEL, LONG DISTANCE golf ball
REENGINEERED for MORE POWER and FEEL
MORE POWER – softer and larger core for faster compression and LONGER DISTANCE
MORE FEEL – a soft seamless cover for BETTER SPIN and FEEL
TIGER WOODS, BRYSON DeCHAMBEAU, FRED COUPLES, MATT KUCHAR AND LEXI THOMPSON Proudly represent Bridgestone Golf on international professional tours
#1 Ball Fitter in Golf based on Golf Datatech Survey published September 28, 2021
Last update on 2023-11-29 / Affiliate links / Images from Amazon Product Advertising API
Wrapping Things Up
In conclusion, Bridgestone manufactures golf balls because they are experts in rubber and polymer technology. Their golf balls are designed to optimize distance and accuracy for all types of players.
Thanks to the company's advanced engineering, their golf balls perform exceptionally well on a variety of terrain and weather conditions. If you are looking for a quality ball that will help you improve your game, then Bridgestone is the right choice.