As per the USGA, you can have a maximum number of 14 golf clubs inside our bag.
But, it is never easy to pick the right ones, especially when you are a beginner. You may add lots of clubs in your bag that is not allowed during the games and tournaments. Because of the availability of numerous kinds of golf clubs in the market, you will definitely have a question in your mind that "How many golf clubs can you have in your bag." Well, I have given you the answer above but with the help of this article, I am going to answer various other questions related to this topic.
See, there are no specific rules in golf that says you should have this club and you shouldn't have that club inside your bag. The selection will depend mostly on trials and experiments. It is all your personal preference of how you use each club and when you use them.
For example, if you feel confident playing with hybrid clubs, put more of them in your bag. However, if you love various kinds of irons, you are good to go with them too. Keeping the number below or equals to 14 is the main thing to remember.  So, without any further discussions, let's see what are the other questions most of the golfers have in their mind and then answer them briefly.
Best Value
AmazonBasics Soft-Sided Golf Travel Bag
Samsonite Hard-Sided Golf Travel Case
Best Seller
CaddyDaddy Constrictor II
Athletico Padded Golf Travel Bag
Himal Outdoors Soft-Sided Golf Travel Bag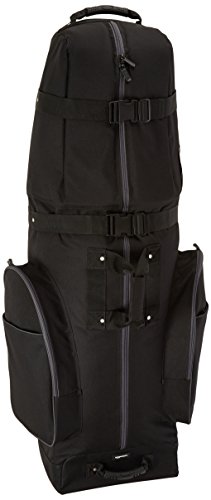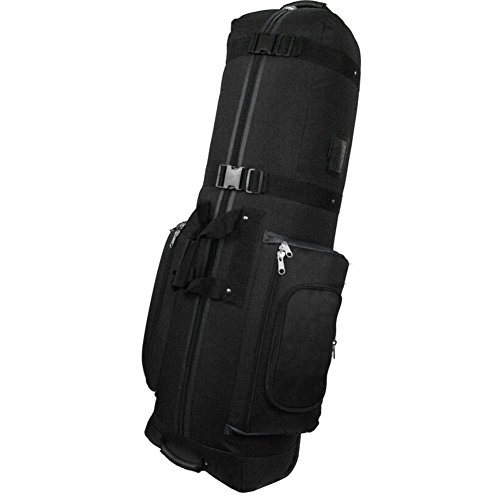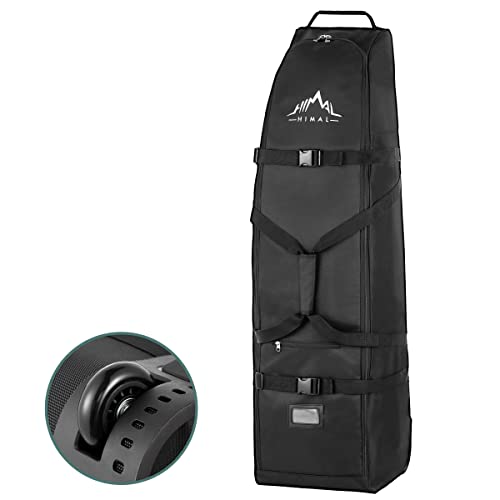 Best Value
AmazonBasics Soft-Sided Golf Travel Bag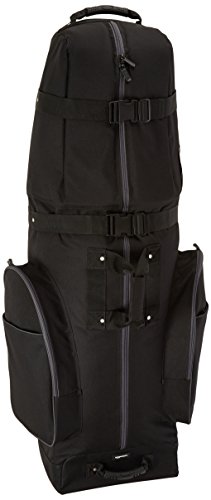 Samsonite Hard-Sided Golf Travel Case

Best Seller
CaddyDaddy Constrictor II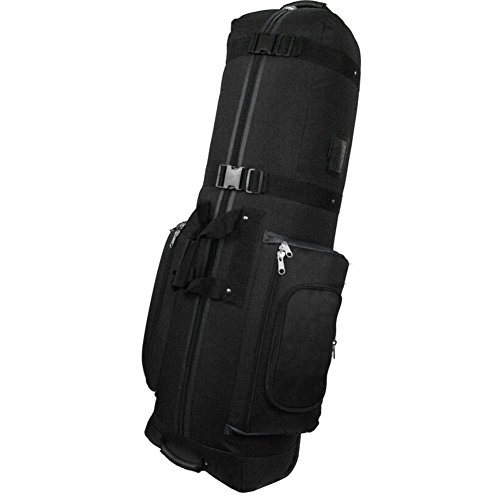 Athletico Padded Golf Travel Bag
Himal Outdoors Soft-Sided Golf Travel Bag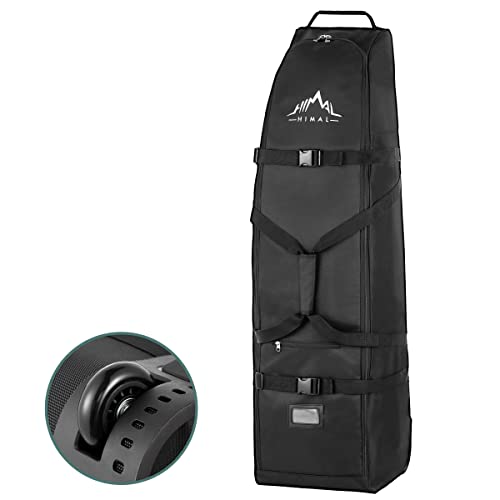 Last update on 2023-09-17 / Affiliate links / Images from Amazon Product Advertising API
Why is there a limit in golf clubs?
This limit is placed basically for various purposes. In my opinion, this is a pretty good thing to make golf much better day by day. Let's see some of the benefits of this club limit in golf.
Allowing players to play more creative shots using a limited number of clubs.
Keeps the overall playing costs down
Keeps the golf bags lighter and easy to carry
An excellent way to make your hand perfect on some specific golf clubs.
What are the penalties?
When it comes to the number of clubs inside your bag, you should follow the rules strictly. So, make sure to double-check the number of clubs before you start the game. You can end up facing huge penalties, which may ruin the whole game. In golf, the penalty for carrying more than 14 clubs is two strokes for each hole. This penalty will apply from the point where this breach happened.
Suppose if you are playing your game with 15 or more clubs in your bag and you realize it while playing for the first-hole, you will get a two-strokes penalty. But, if you don't realize it until the second hole, this penalty will increase to four strokes. However, there is another rule that says you will never get more than a four-strokes penalty even if you have gone too far in the game with more than 14 clubs inside your bag.
The penalty will be accessed at the end of the hole. That means, if you noticed the penalty during the game, this penalty is going to be applied for the hole you just put. If you are in a Match Play, this penalty is just one hole that means the whole match score will be changed and not the hole you are playing.
What is an ideal golf bag setup?
So, when you have a limit of adding a total of 14 golf clubs, it is important to know what are the most important clubs you should have during your game. As we have discussed earlier, everyone has their own preferences. So, you should try to put only the ones you like. However, if you want to know an ideal club setup which is used by most of the players, let's see it below.
Three  Woods- The Driver, 3-Wood, and 5-Wood
One Hybrid- Versatile (Mostly to replace 4-iron and 3-iron)
Six Irons- 4-iron, 5-iron, 6-iron, 7-iron, 8-iron, and 9-iron
Three Wedges- Sand, Gap, and Pitching Wedges
One Putter
Again, do not depend on this traditional set of golf clubs I am providing to you. Just focus on what makes you comfortable and confident during the game. Make sure to have at least one of each type of golf club.
Lots of players prefer adding a lob wedge at the place of any other club they don't use. You can try different other clubs if you want. There is a big trend of hybrid clubs going on in golf. But, make sure to test them properly before finalizing them for an important game. With that said, let's know some more about the hybrid clubs below.
Are hybrid clubs worth adding to your bag?
Yes, these clubs are very effective in reducing the total number of clubs inside your bag. Because the hybrid clubs can easily be used for various purposes, you can utilize them as a replacement for fairway woods, 3-iron, or various other clubs. These clubs are a combination of iron and wood. And this is the thing that allows the players to make the most out of it.
You can use them for chip shots and even off the tee. You should be confident with your shots, and these clubs will serve you for various purposes at various circumstances in the golf course. So, if you have a single hybrid club in your bag which can take the place of two other clubs, you can add another wedge if you want. This is a big plus point when you make a good hand on hybrid clubs.
Frequently Asked Questions
What if I add less than 14 clubs in my bag and want to add some others during the game?
Yes, you can do that. If you have less than 14 clubs in your game and you want to make the total count 14 or less, you are allowed to do it. But, the rules say that you shouldn't add any delay in the game. Also, you shouldn't get those clubs from other players.
Is the putter counted inside 14 clubs?
Yes. Putter does get counted as a club.
Can I have two putters inside my bag?
You can add two putters only if the total number is not exceeding 14.
What is the minimum number of clubs allowed in golf?
There is no minimum number of clubs specified by USGA. Some players prefer having 14 clubs, while some just use 12.
How Many Golf Clubs Can You Have In Your Bag – Final Verdict
So, just test out as many clubs as you can and then add only the selected ones inside your bag. This will definitely help you to improvise your game. As the technology is growing, we are seeing various revolutionary golf clubs in the market. I hope we will see some more in the upcoming years. But, for now, just give your best with the ones you have inside your bag.