When it comes to picking the right golf ball, there are numerous options available for us. Of course, every ball can't offer you the benefits and experiences like ProV, but various golf balls in the market are pretty effective and affordable as well.
Cut Blue Golf Ball is one of the most popular balls among the golfers. This ball is designed for providing optimal distance with irons and woods. Various other things make this ball special. So, let's do a detailed Cut golf ball review and see if it is the best ball made for you or not.
Cut Matte White Golf Balls
Best Seller
Cut Blue Golf Balls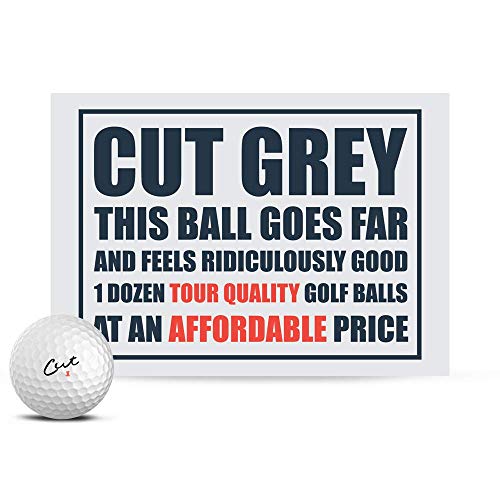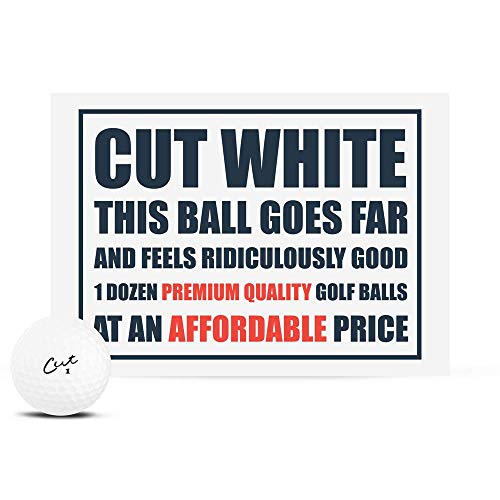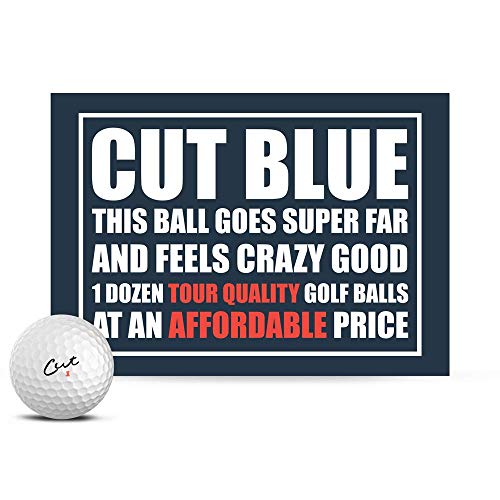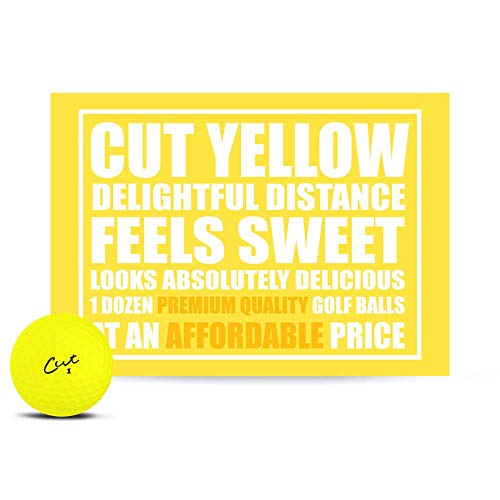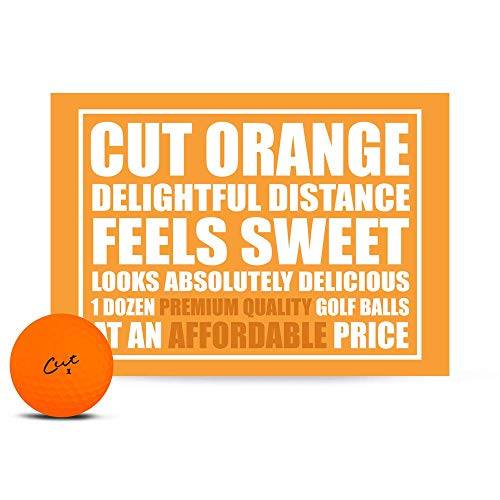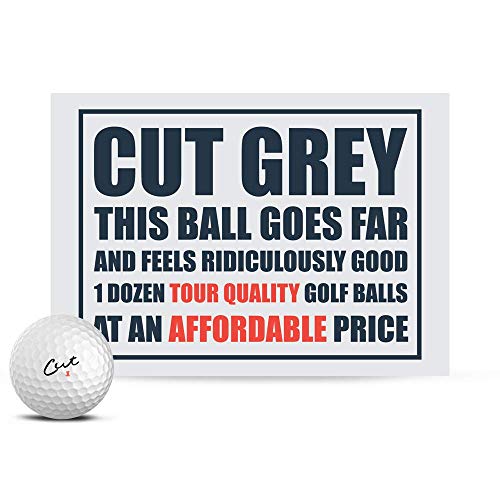 Cut Matte White Golf Balls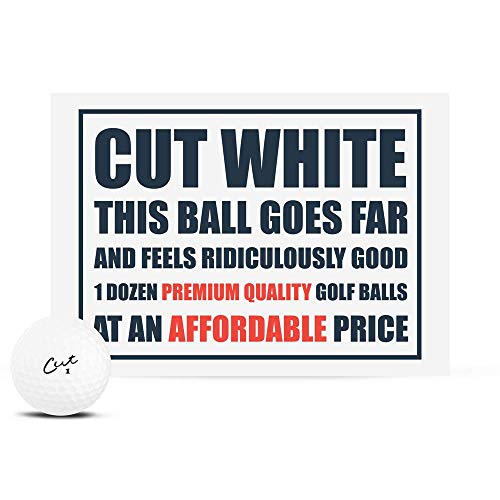 Best Seller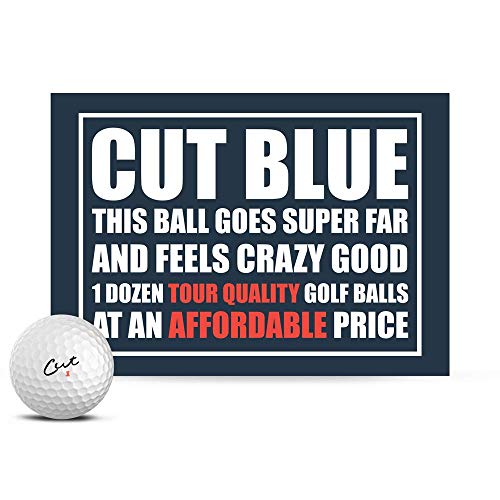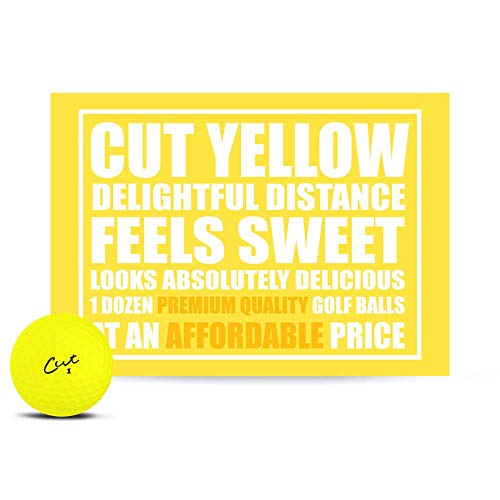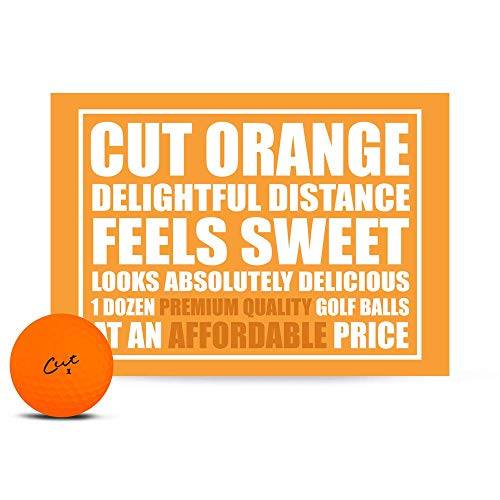 Last update on 2023-11-11 / Affiliate links / Images from Amazon Product Advertising API
Being in the list of most affordable golf balls, Cut Balls are developed for maximum distance. It can compete effectively with all its nearest rivals, including Srixon and Bridgestone. The spinning capabilities are just amazing. However, you will find it shorter off the tee, but there will a minimal difference, which is mostly related to the operators.
In other words, the Cut Blue Golf Ball is a good value for money in most situations. There are some drawbacks too, which we are going to discuss below.
If you are a good or even an average player, the Cut Ball can help you to get many more holes once you understand its strengths. Even if you are using it on a wet course, the ball will never compromise with the spins. The ballooning is also very less even if you are playing in medium windy conditions.
Cut Blue Golf ball is a Golf Digest Silver Hot List 2018/19 Winner
In my opinion, this ball is made for average golfers because the price is less, but the control is just amazing. Keep a thing in mind that this ball is not like other softballs. You would definitely feel the impact whenever you hit it hard. This doesn't mean that the ball doesn't worth it. It is still the best pick for beginners and intermediate players.
Let's talk about Physical Characteristics first
If we talk about the aesthetics, Cut Blue Golf Balls are different from other balls. This ball is made up of 4 different construction pieces. The aerodynamic dimple pattern is useful to reduce air drag. Also, the Tour Quality Urethane Cover makes the ball highly durable. This means the ball will not get damaged if you are a regular player who prefers to play occasionally or during weekends.
While the Cut DC, White, and Grey Balls are designed for professionals who need more control over their shots, the Blue Ball is a good deal for those who want distance too along with all these features. The Blue is slightly longer, whereas Grey is Softer and tends to spin more. So, choosing the Blue for long distances will be a wise decision.
Cut Blue Golf Ball Distance
The ball has a fantastic flight off the tee, as we have discussed earlier. But, this ball can go far distances even after being a cheaper ball. So, I am pretty surprised with the range this ball offers.
Whatever the playing condition is, all the Cut balls are designed to provide you with consistent flights and very low air drag. It means you will have good control over your shots.
The spinning capabilities are limited in this ball but, on the green, you will feel a good stopping power. This ball is going to give you a more straight flight path, impressive distance, and a good feel on optimal hits.
The ball has 90 compressions so it can go far distances when you hit it using long swings. Also, if we talk about the backspin control, the Cut ball can give you better control on the green. At some points, it can beat Pro V's when it comes to the backspin.
Cut Blue Golf Ball Forgiveness and Control
As we know, Cut Blue is a pretty hardball, so we can't expect much control and especially the forgiveness from it. The price is definitely on the lower side, and it is good for average players, but if you need enhanced forgiveness, this might not be the best option to choose from.
So, yes, the ball is easy to control in any situation, but if you are looking for forgiveness like TaylorMade, Callaway, or Bridgestone balls, you are not going to have that performance with Cut Blue.
No ball can beat the price of this Cut Blue. But, it will be good to pick a premium ball if you need good forgiveness. Its mediocre characteristics are not enough if you are looking for enhanced accuracy in your shots.
Features of Cut Blue Golf Ball
There are numerous features you will get from the Cut Blue Golf Ball. But, this ball is favorite for lots of players all over the world because of some specific reasons. Some of those reasons in this Cut Golf Ball Review are as follows.
Medium ball fly (Not very less/very high)
USGA Conforming
High spin around the green
Good Controlling Power
Made for better distance and control
Pros And Cons
Price
Price is one of the most considerable things about this ball. You can either buy these balls in dozen packs or monthly payments on orders above 50$. Getting these balls from the official website is pretty straightforward.
[maxbutton id="1″ url="https://geni.us/P980A" ]
Also, they allow you to customize your balls with desired colors and texts. The price for 12 balls is 19.95$, which is pretty affordable as compared to all its competitors. You can order a couple of boxes and play your game freely if you tend to lose numerous balls in a game.
Frequently Asked Questions
---
Are Noodle Long and Soft Balls Better or Cut Blue Golf Balls?
Both of them have their own features. Noodle Long and Soft are built for extremely long distances and high forgiveness. Whereas, the Cut Balls have impressive flights and range.
Are Cut Balls Durable?
You can expect medium durability from these balls. Mainly when you use them in a cold atmosphere, i.e. below 60, you can see some chunks out of the ball when you hit with a wedge with high swing speed. In summers and spring, these balls perform well.
Who can use the Cut golf balls?
Anyone who needs soft feel, high spin, and low ball flight can go for Cut Blue Golf Balls. Also, if you have limited budgets to spend on your golf balls, Cut is the best one for you.
Can Cut Replace an expensive ball?
Of Course, No. Cut Blue Balls are designed to work great for average players with fewer distance and accuracy requirements. You can't compare this budget ball with Pro V or something like that.
Cut Golf Ball Review – Final Verdict
With this Cut Golf Ball Review, we can say that the ball is best to have a high spin rate and better control over your shots. However, the balls are not so durable. Either you are using a wedge or iron. But, because it can spin well at a good pace, you won't lose the distance in any case.
In my opinion, if you do not have to do anything with the durability and forgiveness, Cut could be a good option for you. The company can do something to improve these characteristics but, for now, you can try if it can work for you.
I would suggest you purchase the trial pack first and test the balls to see if they are suitable for you. It will be good to go for a premium ball if you need good forgiveness, performance, and distance. However, Cut Balls will help you to have a lot of control over your shots,
Everyone has different requirements from their golf balls. And, it is possible that Cut can work well for you. So, testing this ball on the course will be a good option for you. The price is pretty low, so no worries if you find these balls inappropriate for your game.